Current Ways to Volunteer:
From IFI, on supporting international college students
International students are alone in their dorm rooms or apartments and in need of friendship and special assistance now more than ever. Please consider being a friend and helping in one of the ways below.
Ways you can help!
· Drive student(s) to the Airport
· Help Students Move
· Interim and extended Housing
· Take students grocery shopping
· Virtual Conversation Partner (no in-person contact required)
· Deliver Groceries to Students (no in-person contact required)
· Pray for & Encourage Staff (no in-person contact required)
Volunteer Info
Sign up to Help at: https://columbus.ifipartners.org/covid19/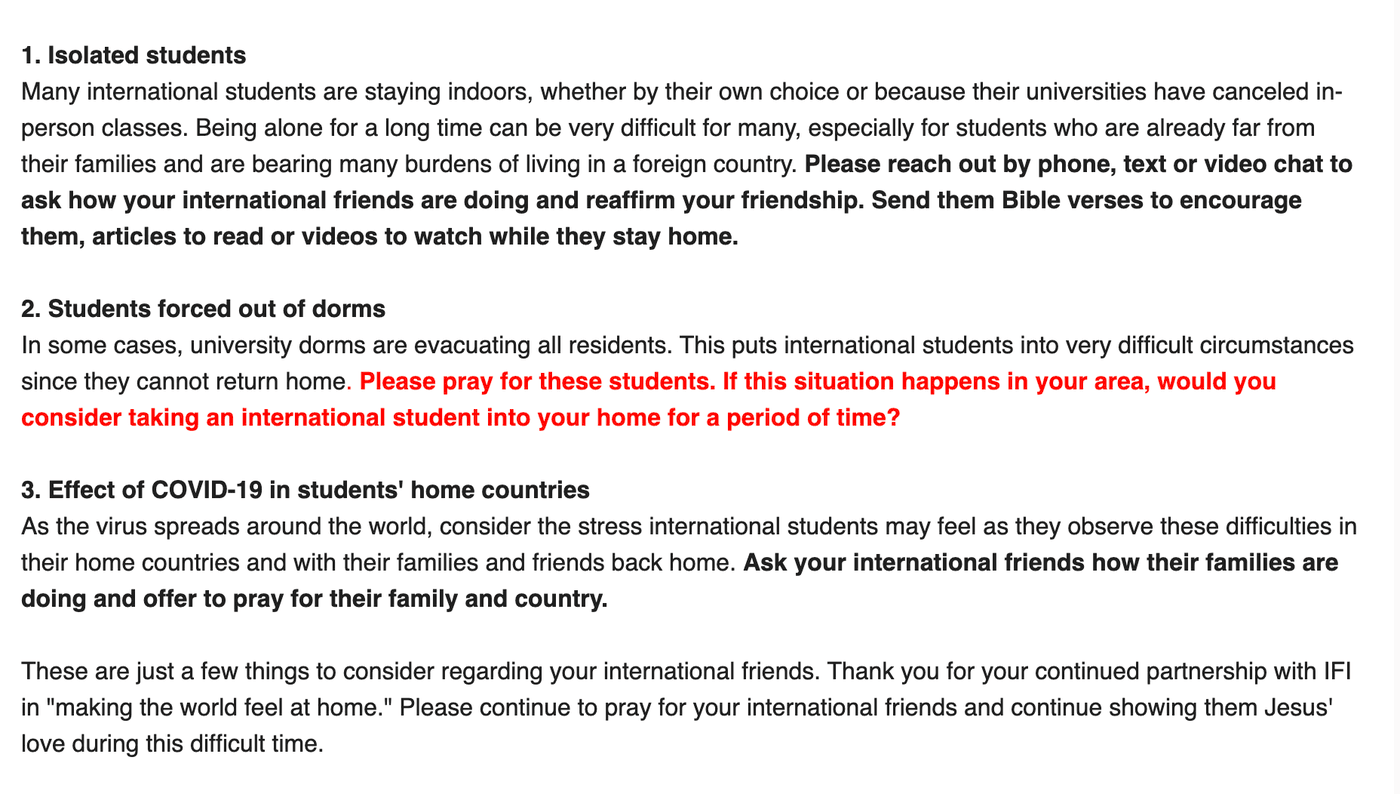 Join our Missional Facebook Group
Your Mission
Are you organizing a missions effort? We are looking to compile information about all of our missions in order to collaborate. If you're involved in any mission please let us know using the form below. We're compiling missions opportunities into an ongoing resource (visit the "Local Missions" card to see a list of ways you can help out). Fill out the form below to let us know of missions you're involved in where we can invite other LCCers to participate.