JULY MISSION OF THE MONTH - HILLIARD FOOD PANTRY
Between Kids' Life and the adults, we'll be helping to stock the shelves of the Hilliard Food Pantry. Stay tuned for specific items we can be collecting. Look for information here and at the Mission Wall at the building.
You can also join our online Missional Community here to stay current on needs and updates related to showing God's live locally and globally:
THANK YOU! - SON Ministries Summer Lunches
Serving Our Neighbors (SON) Ministries exists to partner with children and families facing the unique challenges of suburban poverty in Hilliard (OH) and beyond. How awesome to be part of a community that practically loves on our neighbors! Last month, we asked our body to pack 300 lunches for the summer lunch program run by SON Ministries. We were able to meet that goal and have them delivered by the start of their first session.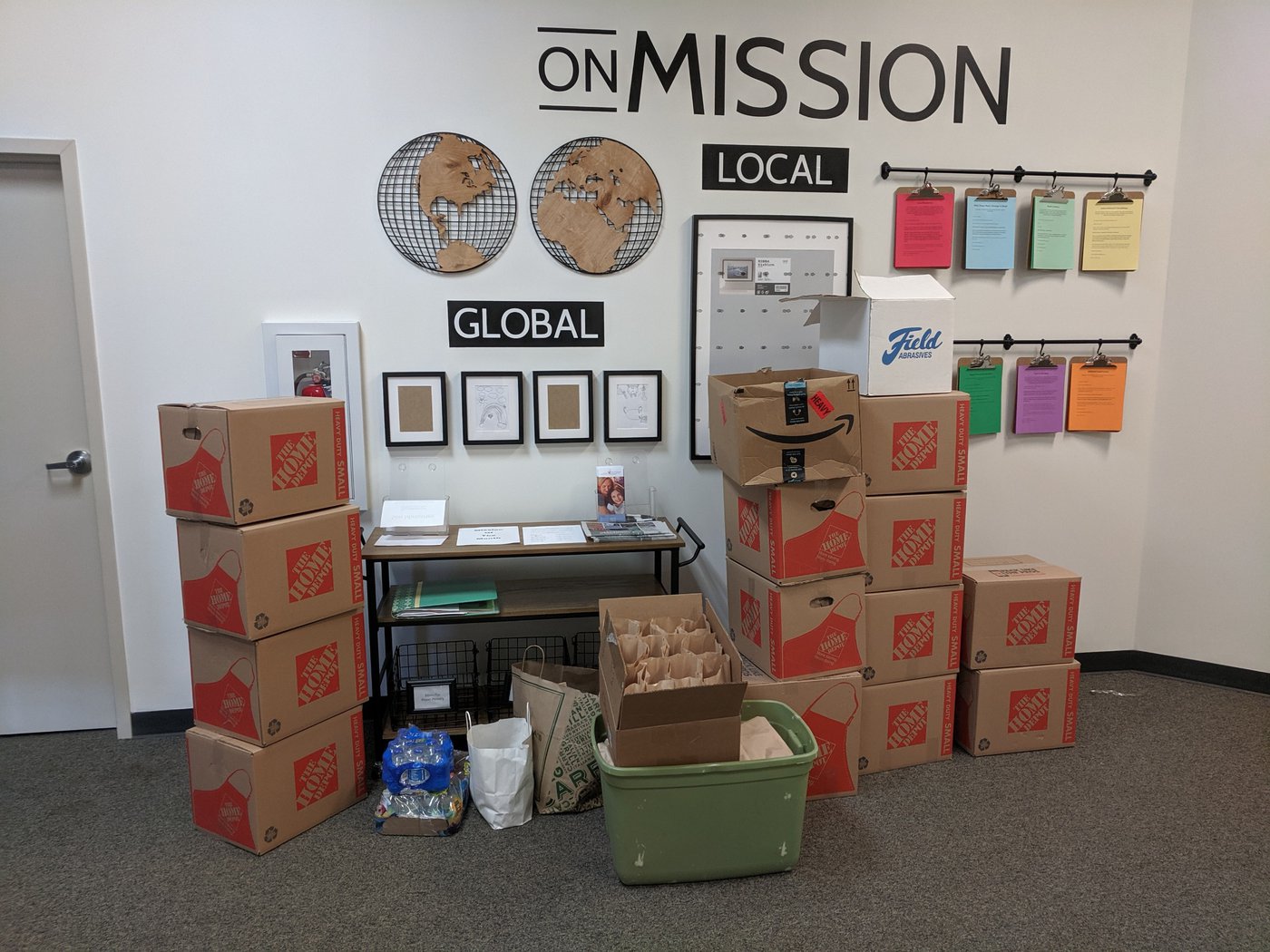 Honduras Update
We heard from our team about their most recent trip to visit with Pastor Marvin and our sister church in Arenales, Lempira, Honduras. You can listen to Clay and J.R. share about their time and more about sponsorships, coffee and the organizational aspects of Sowers4Pastors. They make as much use of their resources and finances as possible to help empower local pastors in Honduras reach their communities.
There are only 8 kids remaining looking for sponsors. $15/month provides kids with school supplies, shoes, annual medical check ups and provides two meals a week for up to 60 other kids in the area. For more information and to see kids available to sponsor, click the button below.
Mission Wall in the Hallway - ongoing needs
Help the homeless with Hygiene Bags:
Gallon size Ziplock bag with any of the following: toothpaste, toothbrush, bar of soap, chapstick, razor, washcloth, travel size: shampoo, tissues, wipes, shaving cream, lotion.
Snacks such as: cheese crackers, tuna pouches, peanut butter crackers, granola bars, protein bars
Great for doing together as a group, family or on your own.
Donate new or used Bibles to men's prison ministry run by Rob Mitchell:
Rob helps lead a Bible Study sharing the Bible up to 100 men in process of being processed before serving their sentence. Some of these men spend up to 23 hours a day in their cells. The Correction Reception Center in Orient is in need of about 2000 Bibles a year.
Your Mission
Are you organizing a missions effort? We are looking to compile information about all of our missions in order to collaborate. If you're involved in any mission please let us know using the form below. We're compiling missions opportunities into an ongoing resource (visit the "Local Missions" card to see a list of ways you can help out). Click this link or the image to let us know of missions you're involved in where we can invite other LCCers to participate.