THANK YOU!
Thank you for helping pack food for children in Honduras that have been greatly impacted by COVID-19. Our goal was to pack 300 boxes of vitamin-fortified oatmeal in vacuum-sealed packages and together, we packed 301 boxes! Thank you for your time and efforts over these past few weeks.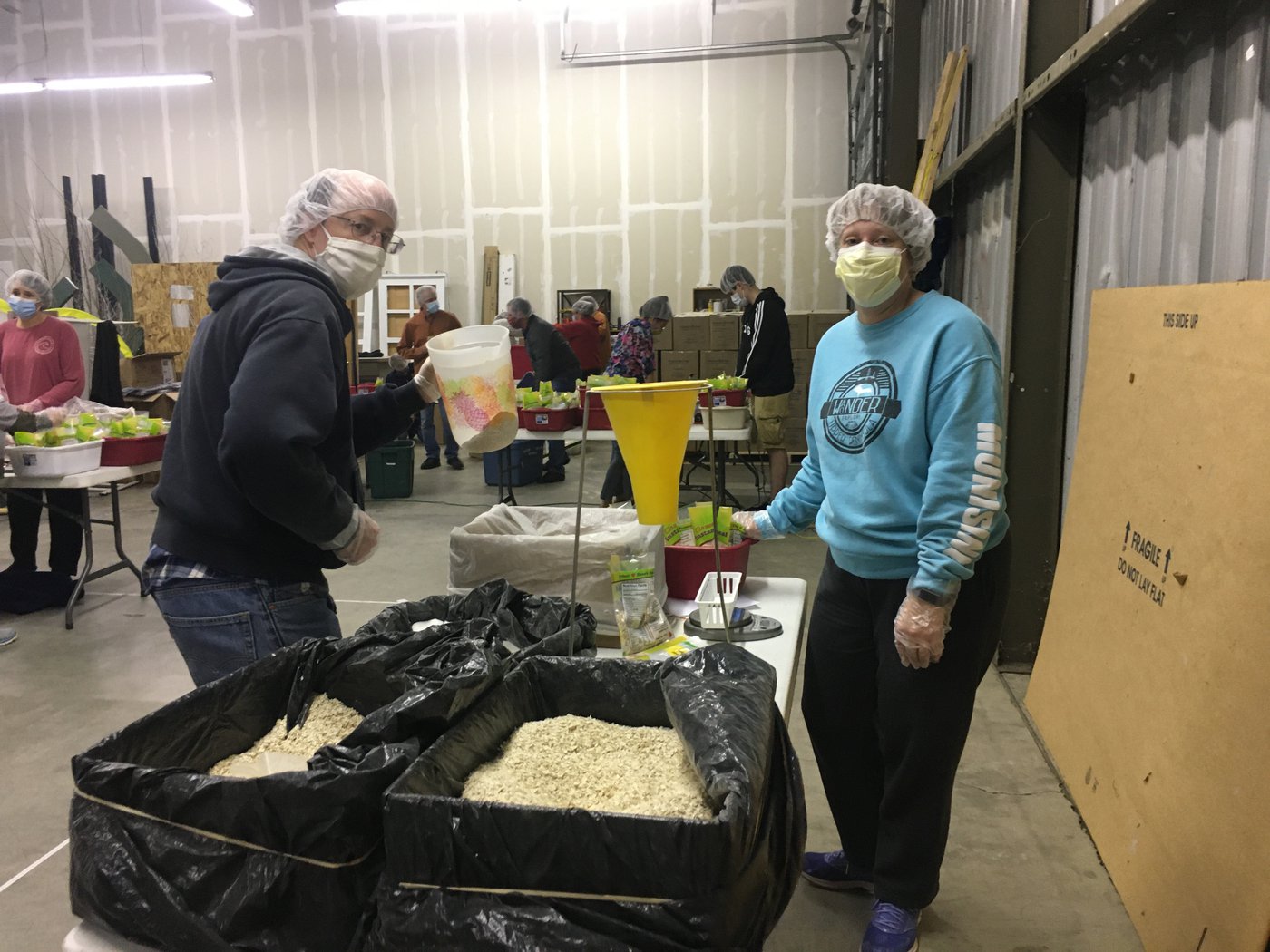 Arenales, Lempira, Honduras
For over five years, our church has partnered with the Sowers family to support and serve children, families, and pastors in Western Honduras. The Sowers family's mission (Sowers4Pastors.com) is to empower the work of Honduran missionaries, evangelists, and pastors to reach people in their communities with God's love and the Good News of the Gospel. Through a variety of ministry work such as training, providing reliable transportation, constructing churches and bridges, and providing resources for sponsorship and feeding programs, the Sowers ministry has been serving in Honduras for almost 20 years.
Life Community Church has a unique role in that we are the only church --- we are the only team of people, serving the village of Arenales in Western Honduras and partnering with their local pastor, Pastor Marvin. Pastor Marvin works diligently serving and teaching children and families in the schools, churches, and surrounding villages of Arenales. Our church has sent multiple teams over the past 5 years to train local pastors, pass out backpacks with much needed supplies, and lead a Vacation Bible School for over 500 kids. Life Community continues to partner with the Sowers family and Pastor Marvin by sponsoring children at 2 of the local schools in Arenales.
Sponsorships
We have the opportunity to support Honduran kids. We do this by partnering with Pastor Marvin and our sister church in Arenales, Lempira, Honduras and through Sowers4Pastors. $15/month provides your child with a backpack (which we get to lovingly fill full of required school supplies), school shoes, annual medical check-up, and Bible teaching (utilizing Honduras-specific Sunday school curriculum and materials). In addition, your support will supply 2 meals per week for up to 60 other children in the Sowers' feeding programs in other parts of Lempira.