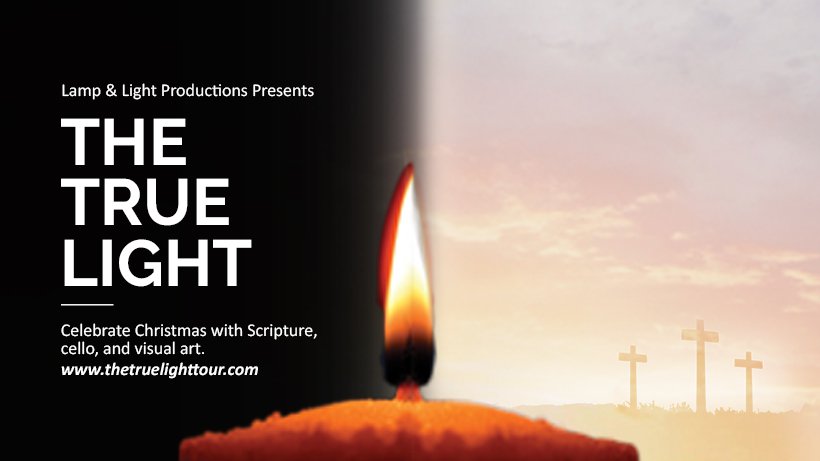 SUNDAY, DECEMBER 20, 10 a.m.
The True Light is a unique and compelling combination of dramatized Scripture, cello music, and visual art that will help you experience the Christmas story in a whole new way! Storytellers Matthew Moore and Rebecca Baker along with cellist Phillip Goist will remind you of not just how Jesus came but why He came as well--straight from Scripture.
Christmas Eve, December 24 - 4:30 + 6:00 p.m.
Calendar of Events (click for details)